Hundreds of experts, thousands of participants, trillions of market size work together efficiently Security "stars" gather in Chengdu to safeguard new infrastructure
On November 26, having overcome adverse factors such as COVID-19 and mainly adopted offline forms, INSEC WORLD, the annual gala hosted by the world's leading exhibition organizer Informa Markets, grandly opened in Western China International Expo City. Spearheaded by three academicians at home and abroad, INSEC WORLD garnered over 40 Internet security brands on the stage. Nearly 60 domestic and overseas speakers contributed to the conference, around 100 media covered the whole process, and over 2,000 offline participants were present. The livestreaming of the opening ceremony and the keynotes attracted 700,000-plus global audience members. Co-organized by related industry associations in Sichuan Province and Chengdu, the conference was enthusiastically participated by faculty members and students from 5 well-known local universities and colleges in Chengdu in a bid to create a large-scale summit for industry mingling and exchanges at the end of the year!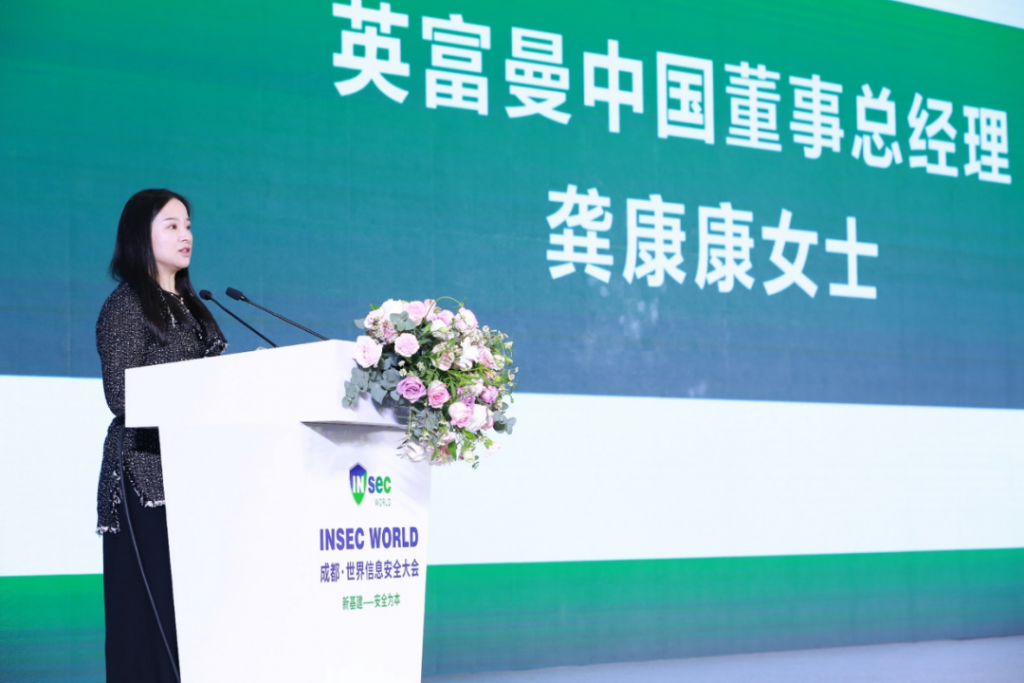 This conference highlighted the theme of "New Infrastructure-Security Orientation". Ms. Athena Gong, Managing Director of Informa Markets China, delivered a welcome speech on behalf of the organizer. She thanked authorities of Sichuan Province and Chengdu City for their all-out support to the conference and paid tribute to professionals who came to Chengdu to participate in the year-end security gala despite the difficulties brought by the epidemic. Informa will introduce more information security and network security resources to Chengdu. Fangwei Ning, Deputy Director of the Cyberspace Administration of CPC Sichuan Committee emphasized in his speech, "While the new infrastructure is spurring the development of social production, cybersecurity issues raised by it cannot be overlooked. How to safely complete digitization and intelligent upgrading is a subject that every company must reflect on and respond to in the context of the new era. We must accurately grasp the dialectical relationship between development and security, adhere to a systematic concept, and deeply understand that security is the prerequisite for development, and development is the guarantee of security. Security and development must be advanced in tandem to achieve high-quality development and security is the overriding message". The emphasis on "new infrastructure" based on information security will support the prosperity and development of the economy and society!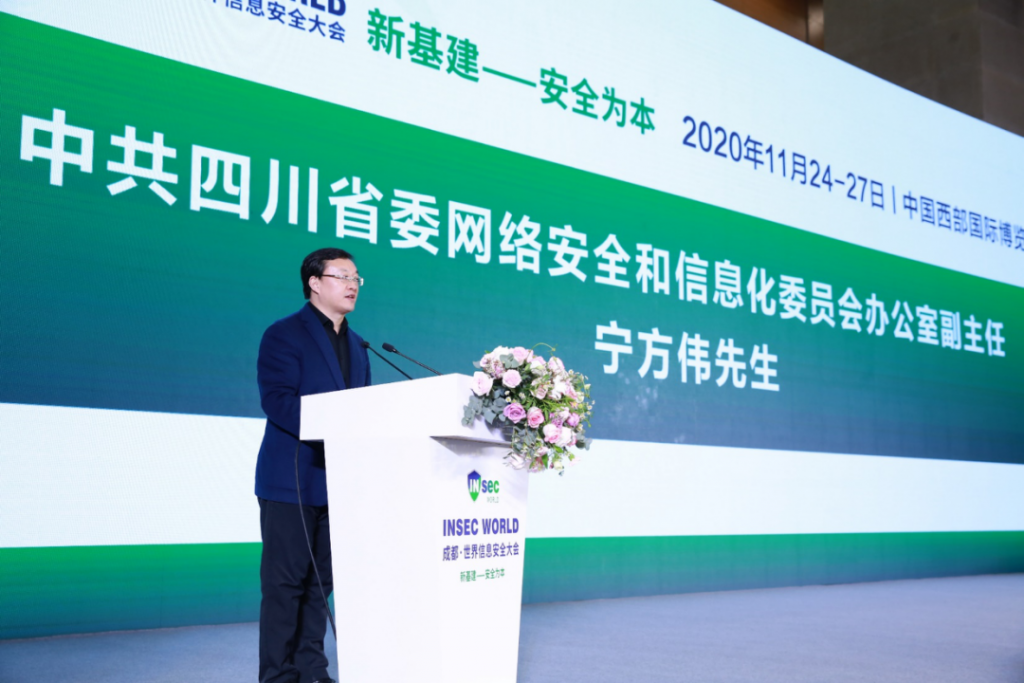 After the opening ceremony, the keynotes were themed upon "Top-level information security design and development trends". Mr. Jiangxing Wu, Academician of Chinese Academy of Engineering and President of China National Digital Switching System Engineering and Technological R&D Center (NDSC), initiated the keynote speech. With the topic of "New Infrastructure Security Challenges and Build-in Security Highlights", his presentation pointed out dilemmas and flaws of existing security defense technology, ways to deal with uncertain threats and the vulnerability of institutional mechanisms, and introduced the dynamics of endogenous security technology practice and development. Subsequently, Dr. Jie Li, Member of The Engineering Academy of Japan and professor of Shanghai Jiaotong University, also delivered a keynote speech on "Trusted Network Architecture Based on Blockchain". He introduced that "In the next few years, blockchain can not only be used in finance, but also plays a very great role in network architecture and industrial Internet, and can provide a relatively safe and reliable network architecture!".


Christophe Poisson, APAC Chief Information Officer, Arkema and John Davis, Vice President of Public Sector of Palo Alto Networks respectively delivered speeches on key topics such as blockchain, native security, and international norms. In the keynotes, we also set up China's First Generation White Hat panel discussion headed by well-known information security expert Peng Quan. Eight "guru-level" representatives gathered in this historical moment to sort out the 25-year-long information security history in China. . Due to the epidemic, the speeches of Christophe Poisson and John Davis were livestreamed.

On the afternoon of the opening day, speakers handpicked by industry experts such as Jun Nie, Qing Yang and members of expert advisory groups at home and abroad went through an in-depth discussion centered on "CSO", "Vulnerability Attack and Defense and Security Research" and "Data Security and Cloud Security". Speakers on the stage included large organizations and groups from the Shenzhen Stock Exchange, NASDAQ listed companies, NSFOCUS, Knownsec, well-known Internet companies, etc. Information security executives from financial, real estate, retail, manufacturing, and medical industries all over the world were also lured to discuss security off the stage. It was initially estimated that over a hundred CSOs at the scene simultaneously collaborated, communicated and freely interacted on site, synergizing the creation of an open atmosphere of "enterprise security infrastructure".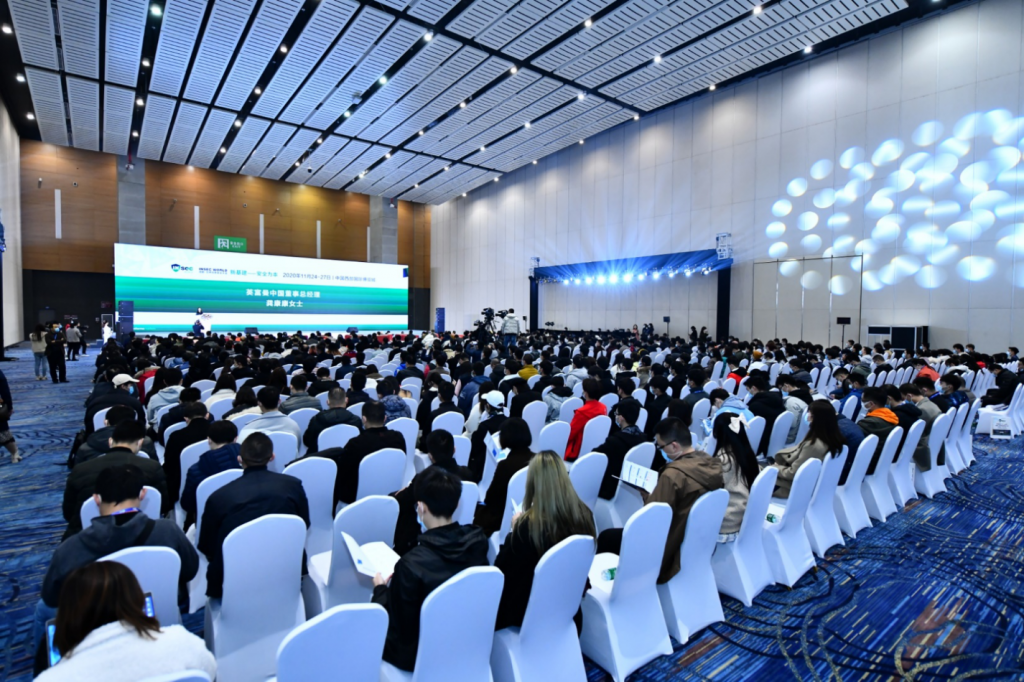 As an independent third-party neutral communication platform, INSEC WORD attracted over 40 brands to participate. The exhibitor lineup, including Tencent, QI-ANXIN, Checkmarx, Cyberbit, ThreatBook, Venustech, Fengtai Technology, Hikvision, etc. with overseas and local businesses, trillion-size teams and start-up laboratories, vertical and horizontal service scopes and complete security matrix coverage, jointly empowered the building of enterprise information security, which was unprecedented in the domestic information security conferences. The wide array of guests, topics, and exhibitors at the conference not only enabled thorough clashes and exchanges within the security industry, but also positioned the conference as a one-stop security capability-building platform for the head application integration industry!