New Infrastructure, new security, new challenges and new opportunities. Over 700,000 audience members all over the world participated in the conference online
(On November 27) Guided by Chengdu Municipal People's Government, organized by Informa Markets, the world's largest exhibition organization, jointly undertaken by Informa Markets China (Chengdu) Co., Ltd., and Sichuan Tianfu International Conference & Exhibition Co., Ltd, INSEC WORLD came to a successful end in Hall 9 of Western China International Expo City. The four-day conference encompassed two-day advanced training, two-day keynotes, six tracks and technology exhibitions, attracting over 2,000 professionals, nearly 60 speakers at home and abroad, over 40 network security brands to participate offline and nearly 100 media for all-process coverage. The two-day keynotes were livestreamed simultaneously on www.ifeng.com, attracting over 700,000 audience members all over the world to participate in the conference online.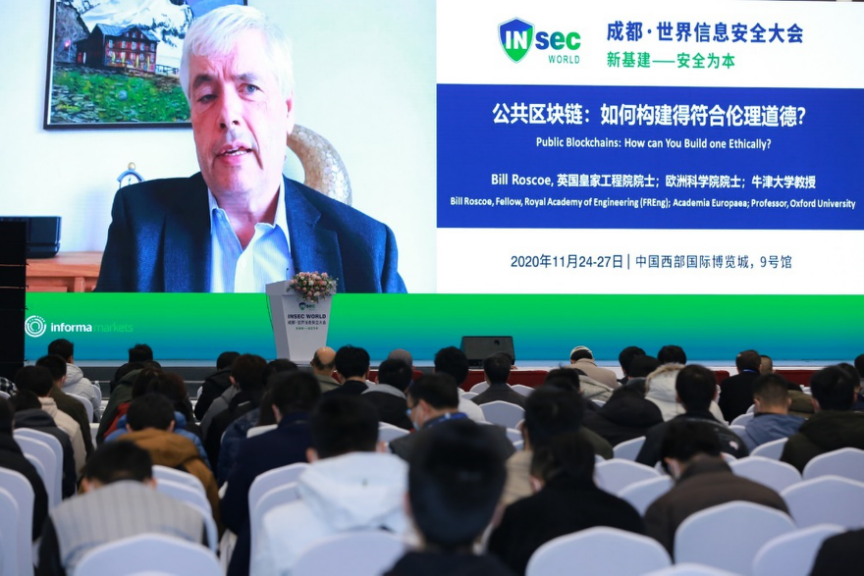 The second day of keynotes focused on "Top-level Design and Development Trend of Information Security". Bill Roscoe, Fellow of Royal Academy of Engineering (FREng), Academia Europaea, Professor of Oxford University delivered a keynote speech themed "Public Blockchains: How can You Build one Ethically?", pointed out that necessary supervision of blockchain was required, who should supervise, and how to reduce the real and perceived risks of transactions on the public blockchain. Later, Steven Lin, Vice President of Hangzhou Dbappsecurity Co., Ltd., delivered a keynote speech on "Build the Solid Foundation for Cybersecurity in the Era of New Infrastructure". He introduced that "The core technology of network convergence of new infrastructure is quite different from the past. When building information security in the era of new infrastructure, security becomes the foundation and main body of new infrastructure convergence."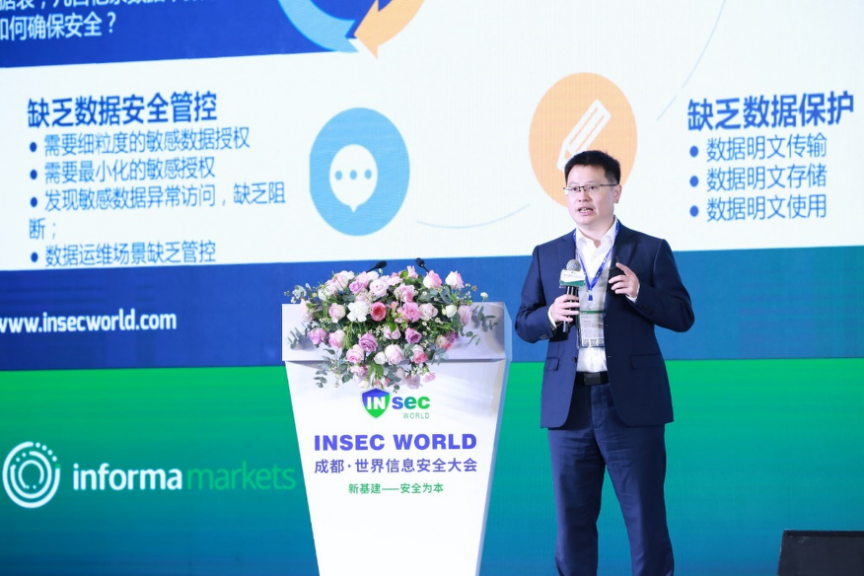 There were two themes about new infrastructure in keynotes: "New Ideas on Security Education" and "CSO and Security Innovation", focusing on the frontier issues of new infrastructure construction and mapping out the new security plan ahead of time. Based on the topic of education, Qing Yang, Vice Dean of Tencent Security Academy, mentioned in the keynote that "Security personnel education needs to inherit the concept and guidelines via IP and other ways". CSO Panel Discussion produced by Yaojiang Zhang, Founder of Anzer New Media, together with five information security leaders, jointly advocated "new infrastructure, new security, new challenges and new opportunities". As the era of new infrastructure promoted the extension and expansion of security issues, CSO would be confronted with great challenges brought by rapid changes, which are both difficulties and opportunities!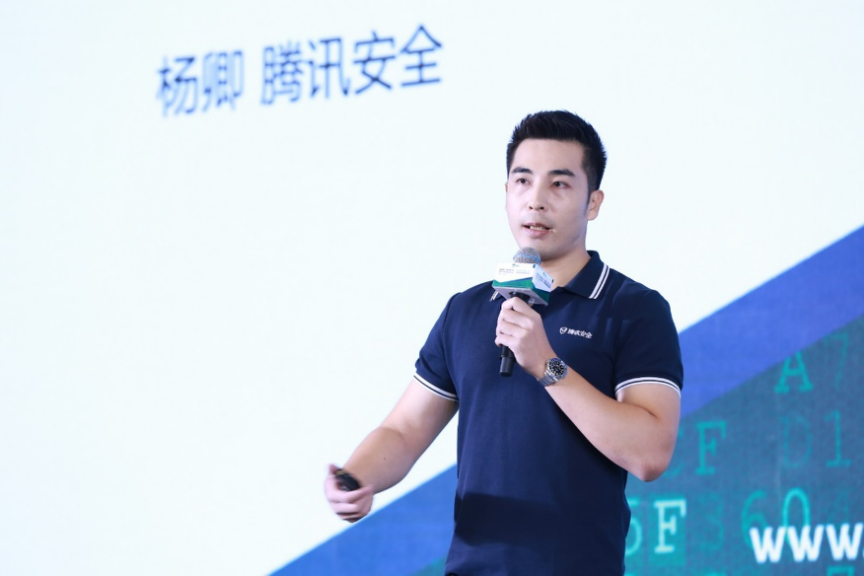 On the afternoon of the same day, with "Intelligent Security Operation", "Industrial Control Security" and "Security Innovation" as the theme of three tracks, producers and members of advisory board at home and abroad, such as Mingkun Yuan, Qing Yang and other industry experts, handpicked guests from NSFOCUS, Fengchuang Technology, TOPSEC, Keen Security Lab of Tencent, QI-ANXIN, JD, Xiaomi, Perfect World, Trend Micro and so on, released 15 topics for the industry at a time, and deeply interpreted the path of "security-oriented infrastructure for enterprises".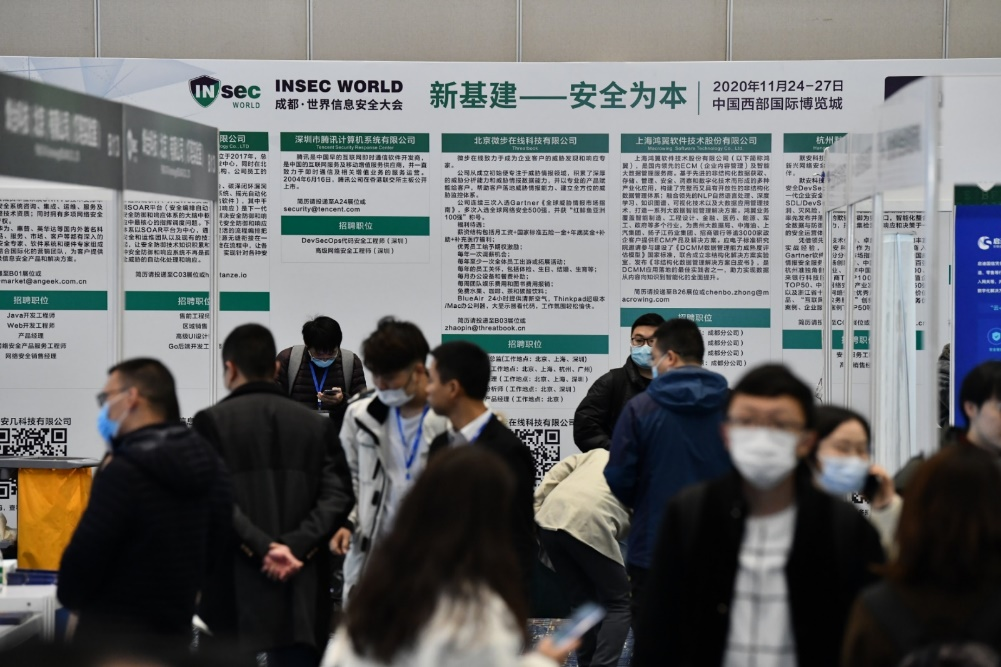 As an industry conference completely covering the specialized field of information security and an independent industry platform sponsored by a well-known third party in China, INSEC WORLD invited over 40 network security brands to showcase on the same stage. With an objective and neutral position, through assisting exhibitors to release a number of security job positions all over China, it propelled information security industry to build "talent infrastructure" in the Land of Abundance that would soon become "China's cyber information security city". From November 23 to 26, 2021, INSEC WORLD will meet you again in Western China International Expo City!