With the holding of the annual large-scale hands-on attack and defense drill, enterprises pay increasing attention to security hands-on drills. The security training courses on the market mainly focus on attack technology and security certification but there are few blue-team defense courses based on hands-on drills and practices. The content of this course mainly includes: security domain isolation and protection, data traffic detection technology, host EDR detection technology, email security, application security, AD security, vulnerability operation, security asset management, data security, emergency response and red-blue engagements.
Lecturer Introduction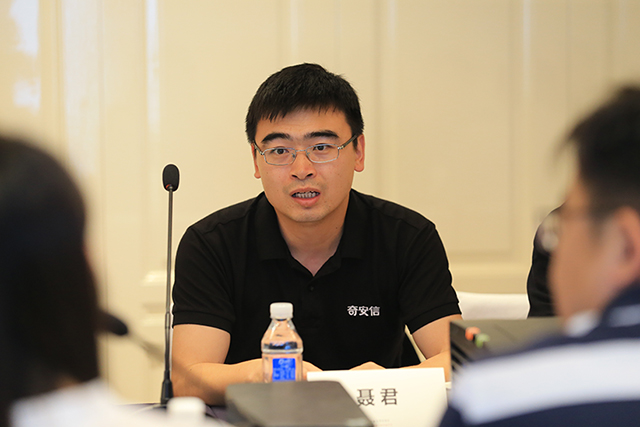 Nie Jun
Graduated from Harbin Institute of Technology, Nie Jun has 15 years practice experience in network security. He is now Chief Security Officer and General Manager of Network Security Department of Qi'anxin Group. Before joining Qi'anxin Group, he was the Security Director of Information Technology Department of Essence Securities (Deputy General Manager of Primary Department) with years of practice and understanding on the development trend of network security technology and the landing of security management in the financial industry. Having worked in the security team of the head office of China Merchants Bank for nine years as the director of the Security Internal Control Department of the Information Technology Department of the head office, he also serves as the planner and implementer of overall security and online banking security system of China Merchants Bank.
As the draftsman of Safety Continuity Management of Information Technology Services in the Securities and Futures Industry, a security standard in financial industry, he took the lead in drafting the safe operation standard in financial industry.
Personal monograph Guidelines for Enterprise Safety Construction: Safety Structure and Technical Practice of Financial Industry was published by China Machine Press in 2019;
Specially appointed security expert consultant for multiple large-scale financial institutions;
Member of expert group on attack and defense activities in the financial industry of Guangdong Province, 2019;
Lecturer of network security entrepreneurship class of Zhengqi College, 2019;
One of Shenzhen industrial development and innovation talents, 2018
Vice chairman of network security committee of Shenzhen FinTech Association, 2018
Member of DRI China Committee since 2016
Liaison officer of High-level Steering Committee of CBRC, 2014
Research on Information Technology Risk Monitoring Model and Early Warning Mechanism of Commercial Banks won the second prize of the 2014 CBRC Banking Information Technology Risk Management High- level Steering Committee Project Research, 2014
Personal WeChat public account "Junge's experience" registers a subscription of 20,000 security professionals
Won 11 network security technology patents
Professional certification: CBCP, CCSE, JNCIS, Prince2 Practice, CISS
Course Price
USD 1,150 per person
Early Bird Price
USD 1,000 per person (Early Bird Price will be closed at (UTC+8) 23:59 24th October 2020)